Laser Hair Removal Consultation & Prices
£0.00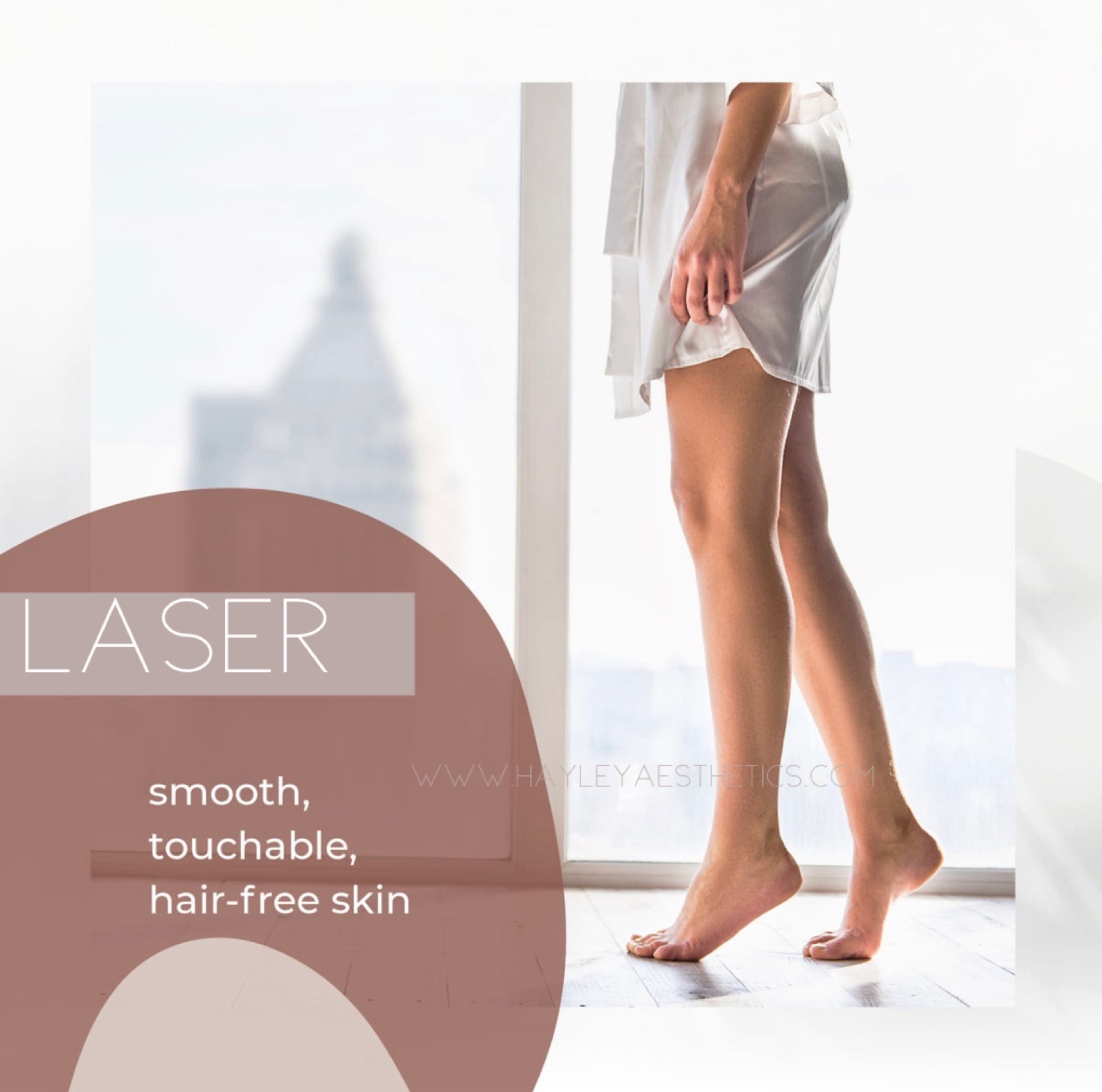 Painless, Fast, Effective Laser Hair Removal using the latest technology with out laser specialist Kayleigh!

We have spent several years researching to bring you the best treatment available at an affordable price.

The treatment is classed as permanent laser hair removal but please note that it is possible for some new hairs to appear due to hormonal changes, for example- pregnancy or polycystic ovary syndrome.

On average, 6-8 sessions are needed. Sessions are done every 4-8 weeks depending on the chosen area(s)

At your consultation a patch test will need to be completed. Treatment can then commence as soon as 48 hours later!

Price per session starts from £30.

Treatment Area/ Standard Price Per Session

Upper Lip/ £30
Chin/ £40
Lip & Chin/ £50
Eyebrows (between)/ £30
Jaw or Cheeks or Neck/ £45
Full Face/ £80
Half Back/ £70
Full Back/ £110
Shoulders & back of neck/ £80
Back & Shoulders/ £160
Shoulders OR Chest/ £70
Buttocks/ £90
Underarms/ £50
Half Arms OR Full Arms/ £60/£90
Underarms & Bikini line/ £90
Underarms & Brazilian OR Hollywood/ £100 OR £110
Navel Line or Nipple Area/ £35
Bikini Line/ £70
Brazilian Bikini Line/ £80
Hollywood Bikini/ £90
Half Legs/ £95
Full Legs/ £140
Underarms, Half Legs & Bikini line/ £165
Full Body incl. Face/ £495
Full Body excl. Face/ £420

There is a £20 booking fee which is transferable (if at least 48 hours notice is given) but non refundable, this will be deducted from treatment cost.
Cost : £0.00
Booking Fee : £20.00 (deductible from treatment cost)